On Friday, March 12th (PST), the CINEC Network Alumni Association Executive Committee had their first all-member meeting over Zoom. Notwithstanding their current locations across the globe, the members painted out their vision for the network with a fruitful discussion that lasted for two hours.
Let us learn about the members of our Executive Committee first!
Co-President – Stark Li
Stark graduated from Jiaxing Senior High School's BCOS program in 2015 and he holds a BS from Cornell, a university where he majored in electrical and computer engineering. He is currently working as a product marketing specialist at Cognex Corporation. He is from Hangzhou, China.
Co-President – George Li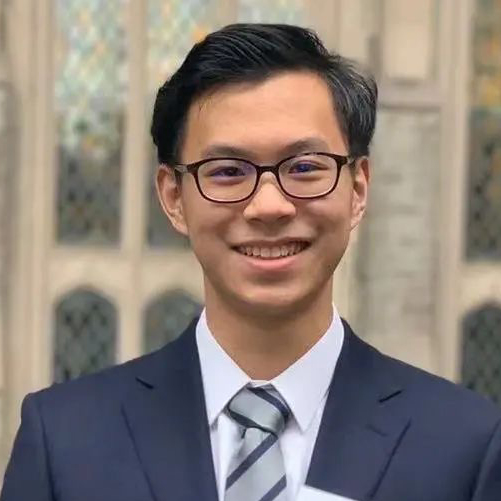 George Li graduated from Luwan BC in 2018 and he is currently pursuing Honors Business Administration at Ivey Business School, Western University. He has led several clubs at Western and actively participated in extracurricular events.
Co-President & Director of Marketing – Alan Lu
Alan was a former graduate from Shanghai Nanyang Model High School's BC program in 2017. This March, he will be graduating from the University of Washington in Seattle with a double major in Political Science and Journalism, along with a minor in International Studies. Alan decided to gain some working experience with his gap year before returning to the United States for his master's degree. As an active participant in student organizations, Alan has obtained many connections since his high school days. Now serving as both the Co-President and the Director of Marketing, he wishes to create a platform that fosters exchanges and opportunities for both current students and graduates in the past.
Director of Operation – Lavender Wang
Lavender Wang graduated from Jiaxing Senior High BC Offshore Program in 2016. She is currently enrolled in her last year at Concordia University John Molson School of Business, with a major in Accountancy. In September 2021, Lavender is planning to attend graduate school in the UK.
Lavender has many past experiences in organizing various events. During her high school life, she organized the graduation ceremony with classmates as well as the Halloween party. At Concordia University, as the VP Events in Concordia Business Gateway Association, Lavender had the opportunity to hold cocktails and forums, which aimed to provide a platform for students to connect with the start-ups in Montreal.
As a member of the CINEC Network Executive Committee, Lavender will try her best to gather all the past and future graduates from CINEC schools and hold many interesting events, with the objectives of helping graduates in the aspects of studying, working and living abroad.
Director of Alumni Affairs – William Garcia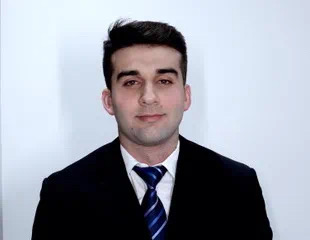 Willian Garcia moved to China in 2008. He graduated from the Jiaxing BCOS program in 2019 and is currently a second-year student at UBC's Sauder School of Business. As a member of the CINEC Network Executive Committee, he is enthusiastic about promoting the communication of experiences and resources among CINEC alumnus.
Director of Finance – Caroline Yang
Caroline Yang graduated in June 2019 from Shanghai Nanyang Model Private High School's BC program and she is now a second-year Business Economics student at UC Irvine. She aims to give back to the community, so she joined the CINEC network. Her positive work experience as an accountant for the graduation board has shown her the importance of having a reliable financial sector to support a program to function properly. Thus, she hopes to use her knowledge and experience to assist the network and further support all CINEC graduates.
Our CINEC Network Alumni Association Executive Committee aims to work closely with the four CINEC BC offshore schools in Shanghai, Jiaxing, and Wenzhou to provide a platform embraced by opportunities and connections.
In the future, members of our Executive Committee will launch a series of online and offline events, including but not limited to info sessions, workshops, and mentorship programs.
Please stay tuned for the latest updates on our social media platforms — official website, WeChat official account, LinkedIn, and Instagram.
To join the CINEC Network Alumni Association group chat, please scan the following QR code (ID: CINEC_Education). You will be invited to our WeChat group after approval.