The Winter Olympic Games, as a major sports event, are held once every four years. Initially included in the Summer Olympics in 1908 and 1920 respectively, the modern Winter Olympics were not officially recognized until 1924, when they were held in Chamonix, France.
There were only five original Winter Olympics sports (consisting of nine disciplines): bobsleigh, curling, ice hockey, Nordic skiing, and skating. Notedly, Nordic skiing and skating comprise four and two disciplines respectively.
As an active participant, Canada has not only competed at every Winter Olympic Games, but also held it twice, in 1988 (Calgary) and 2010 (Vancouver). Until the end of 2022 Beijing Winter Olympic Games, Canada has won 225 medals in total, and it ranks the fifth on the all-time Winter Olympic gold medal table (Norway, USA, Germany, and URS take the top four respectively).
By total medals, Canada performed the best in the 2018 Winter Olympic Games where Canadian athletes won 29 medals. Generally, Canada has been most competitive in freestyle skiing, ice hockey, and curling. For the 2022 Winter Olympic Games, Canada sent a team of 215 athletes competing in 14 sports.
The Canadian team won 26 medals over the 17-day Olympics, tied with that of 2010. The four gold medals came from Snowboarding-Men's slopestyle, Speed skating-Women's team pursuit, Short track speed skating-Men's 5000 metre relay, and Ice hockey-Women's tournament.
The first gold medal, from Snowboarding-Men's slopestyle, was won by Max Parrot. Influenced by his father, Alain Parrot, who used to be an alpine ski racer and Canadian waterski champion, Max started practicing skiing since three. It is more noteworthy that Max was diagnosed with Hodgkin lymphoma, a rare cancer, in 2018, and he just finished all the treatments of chemotherapy in one year before competing in the Games!
One who never stops exercising keeps a vibrant life. As we are moved and enjoy the intense passion and expertise in the athletes, we should never forget how many times they got injured or defeated before the Olympic. It is the pursuit of excellent and never saying give-up easily that should be valued by every one of us.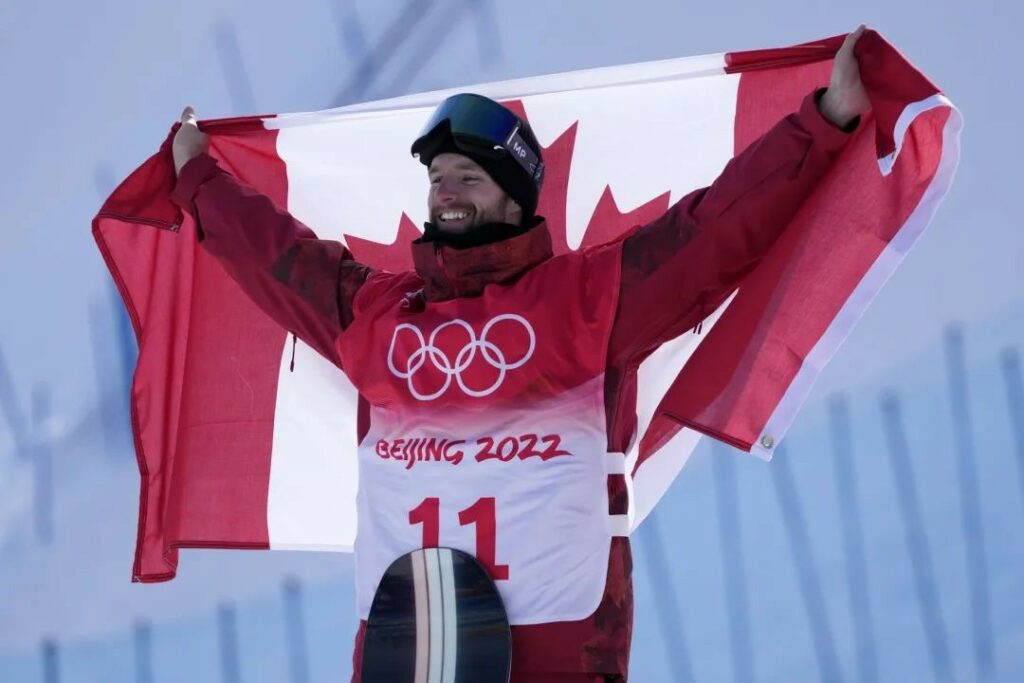 Max Parrot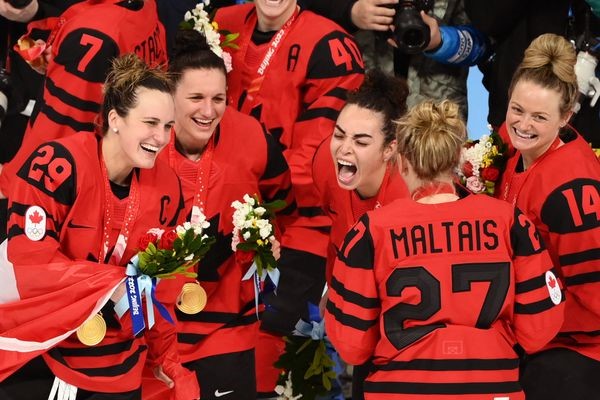 Canadian's Women Hockey Team